Syndicated Listings = Wide Distribution on the Internet
All of Tim Cassidy's San Diego real estate listings through the MLS are also placed on syndicated Internet real estate sites, providing sellers and buyers with broad exposure to these properties. The syndicated sites where you will find Tim's listings include the following:


Adicio - Adicio has been leading and shaping the online classified market space since 1997 with more than 1,000 Real Estate, Careers, and Automotive sites handling 50 million visitors.

Bilingual Marketing Group - VivaReal.us is the official, bilingual real estate portal of the National Association of Hispanic Real Estate Professionals, serving US Hispanic home buyers and sellers to search for listings and to connect to Real Estate practitioners in their area.


CampusHomesOnline.com - ​Homes for Sale/Rent, Apartments for Rent, Game Day Rentals. All Campuses. One Site. Housing U.

CLR Search - CLRSearch.com is a Real Estate Search Engine that provides a data rich environment to explore listings, community demographics, and other data relevant to one of the most important decisions of your life.

Cyberhomes - Harness the power of Cyberhomes™ and AOL Real Estate to display your listings and get more consumer traffic and leads, all at no cost. With access to more than 100 million property records, Cyberhomes delivers the information consumers are looking for home valuations, neighborhood and school information, aerial and heat maps with many more hot features added regularly.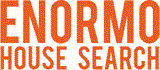 Enormo - Enormo is the up-and-coming international property portal. We are the world's largest overseas property search engine, marketing more than 20 million properties worldwide in over 50 countries.


ePropertyStop.com - ePropertyStop, the No. 1 real estate portal for properties on sale worldwide. Buy, sell, rent, or lease from the one stop shop for all real estate transactions. Search, reach, and browse 700,000 real estate properties globally in your national currency.


Foreclosure.com - Foreclosure.com is the largest and most recognized online database of distressed real estate. As many as six million visitors looking for REO's, foreclosure auctions see our listings every month.

FrontDoor - FrontDoor.com is an online real estate listing and information service powered by HGTV, the No.1 source for home-related media content. The site offers listings of homes for sale from top real estate brokerages throughout the U.S. in addition to providing exclusive, original expert advice and videos featuring nationally known talent and a comprehensive library of engaging, interactive tools, guides and information.

Google - Google enables potential property buyers to get relevant search results, view a property's location, receive transit and driving directions as well as find details on how to contact the listing representative.

Homefinder.com - Enhance your listings on HomeFinder.com and get the combined brand power of 130+ newspaper real estate sites including Chicagotribune.com, MiamiHerald.com and AZcentral.com, on a platform that tracks all your phone calls, emails and consumer clicks.


Home-Flip.com - Use Home | Flip to find real estate, homes for sale, local school information and much more. Home | Flip is a free real estate Classifieds made just for you.


Homegain - HomeGain is a leading provider of online marketing programs that connect real estate agents and brokers with home buyers and sellers. A top visited real estate website since 1999, HomeGain is your real estate connection.


HotPads.com - At HotPads we think that it should be easier to find your next home so we strive to give people the best platform as possible for sharing information about available housing. With our innovative map-based search and dynamic content, HotPads is widely recognized as an industry leader in the housing market. Our national real estate listing service focuses on rental, for sale, and vacation housing and now you can Feature your Listings on HotPads for as little as $0.50 per day! Featured listings increase your exposure on HotPads by 3-5X driving more traffic and leads to your listings.


Investor Loft - Real estate search engine for real estate investors


Juno Domains, Inc. - We maintain a network of sites across the US focusing on local content in specific counties, cities and other areas, featuring real estate, news, weather, events and more. Local targeting provides a single source for prospective buyers in an area.


Kazork - Kazork's website is seen by thousands of buyers and real estate professionals every day. Kazork is attempting to bring the real estate industry into the internet age by creating a transparent and efficient marketplace.

ListingFree.com - Listingfree is a Real Estate Search Engine that promotes the advertisements of Listings. We are not Real Estate Agents or Brokers and our only intention is to provide an environment for greater visibility to the marketplace. Potential seekers of properties will have access to the information of the owner/creator of that specific listing as it is presented to us.


LoveMyZip.com: The Clickable City Directory - LoveMyZip, the Clickable City Directory, provides real estate listings in all cities and zip codes throughout the United States. Our reach is national; our focus: purely local. Visit YOUR city or local zip code at www.LoveMyZip.com and review your listings. Please phone us at (866) 488-1163 for any further information.


MilitaryFSBO.com - The largest Military directory of Real Estate.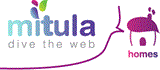 Mitula Homes (USA) - Mitula (the name comes from an obscure mythological Scandinavian goddess) search engine has been building value added for its users and B2B partners, and creating enormous momentum for itself since January 2008. Its 3-vertical, 18-country network commands worldwide traffic worth in excess of 9 million unique users per month. In a search 'n browse world with a growingly curated web, aggregators already represent over 17.8% of inbound traffic for portals worldwide and Mitula is indelibly making its mark. For more information visit: www.Mitula.com


Oodle - Oodle is reinventing classifieds by offering a trusted, social experience to consumers and a targeted, pay-for-performance business model to local advertisers. Every month, millions of consumers come to Oodle to look for everything from a new home, car or job to a new pet, bike or futon. All of these searches are local and highly qualified in nature. With more than 10 million users each month and 600,000 new listings each day, the Oodle Network is the fastest growing classifieds marketplace on the Web. Through the Company's 200 partners, including Facebook and MySpace, the Oodle Network combines broad reach with engaged local usage.

PCS Real Estate Services - PCSrealty.NET, the first of its kind Virtual Real Estate Company, is quickly becoming the premier Real Estate search engine focused exclusively on Military Communities. PCS Realty™ displays listings of top US brokerages in list and map format using Microsoft® Virtual Earth® mapping software. For Realtors farming these military communities, we only offer 3 Realtors at each Base, Post, or Camp the ability to join our top marketing tier!


Point2 Homes - Point2 Homes is one of the largest consumer search portals offering neighborhood-based search and rich listing content. Purchase a Spotlight Ad for premium listing placement.


PropertyShark.com - Rich, deep real estate data. Selected as one of Time.com's top 50 web sites of 2009. Serving professionals, investors, and savvy home buyers since January 1st, 2003.


RE605.com - RE605 offers the most comprehensive search of real estate listings in the 605 area code. Search MLS listings from across the state of South Dakota including residential, commercial, and land listings.

Real-Buzz (powered by Immobel) - Real-Buzz.com Global Real Estate Network, powered by Immobel. Your listings professionally translated into 13 languages. Sign in to enjoy free blogs, social media tools and real time connections with buyers

RealEstateActive - RealEstateActive.com is a comprehensive Real Estate marketing website that allows Realtors to advertise their commercial and residential properties for sale and lease all in one place and connect with a large targeted audience of potential buyers and sellers.


RealTown - RealTown.com is home to the oldest and most respected online community in the real estate industry. Built for industry professionals and consumers alike, RealTown features a variety of articles, online communities, groups, and blogs.


Realty Showcase - Realty Showcase TV is a cable television network and real estate video service with localized real estate broadcasts in select TV Markets in the US.

RealtyPin - At RealtyPin.com, we're excited to offer homebuyers and sellers a listing and search service that gives you more – more information, more At RealtyPin.com, we're excited to offer homebuyers and sellers a listing and search service that gives you more – more information, more customization and more value.


Relocation.com - Relocation.com is the leading online consumer resource for moving services. Our mission is to make moving easier and efficient. We connect consumers to the best resources for any type of move, whether it's cross town or cross country.

SecondSpace - SecondSpace, Inc. is an online marketing company operating a network of web sites that enable people to connect with the "second home" lifestyle: LandWatch.com and ResortScape.com


The Housing Block - The Housing Block is a real estate search engine dedicated to optimizing the value of online real estate marketing. Our visitors will enjoy our easy to use interface helping them find their dream home by searching thousands of real estate listings.


The Housing Pages - TheHousingPages.com is designed as a central resource center for consumers looking to to buy or sell a home.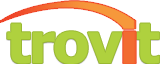 Trovit Search S.L. (United States) - A Classified Ads Search Engine for Real Estate, Jobs and Cars.


Trulia - Trulia.com is the most comprehensive real estate site focused on empowering people with smarter tools to help them find the right home. Trulia offers national for sale and rental listing search, and includes multiple listing photos, full property descriptions, open house information, local market data and direct access to contact real estate professionals for more information. Listings can be searched on www.trulia.com, as well as on Trulia's popular iPhone app. Trulia attracts more than 8 million unique serious home buyers and sellers each month. More information about Trulia, including ways to enhance your listings and personal brand in front of Trulia users, can be found at www.trulia.com/agents.


Ultraforeclosures.com - Ultraforeclosures.com is an online marketing service providing access to a comprehensive database of property information that features foreclosure, auction, bank-owned, for-sale-by-owner and resale listings: HiddenListings.com, WhereForeclosures.com, GetForeclosedHome.com, iRenttoOwn.com, HudForeclosed.com, RealtyStore.com and RenttoOwn.org.


vast.com - Vast is a vertical advertising and search technology platform that provides Point2Agent members with access to millions of consumers searching for real estate at websites they already visit today, such as Overstock.com.


VirtualTour.com - VirtualTour.com is designed to be a powerful online search portal for virtual tours. Whether you're searching for virtual tours or wanting to post you own virtual tour for the world to find, VirtualTour.com is the site you want to be on.

Zillow/Yahoo! Real Estate Network - Zillow and Yahoo! Real Estate have united creating the largest real estate network on the Web! Zillow's Premier Agent program allows agents to target specific ZIP codes increasing listing traffic and number of contacts. More at 866-324-4005 or sales@zillow.com.
Tim Cassidy, J.D., ARM, e-PRO oversees the daily property management and real estate sales operations. He has the marketing skills (as an e-PRO certified Realtor) and real estate negotiations skills from more than two decades of property management and real estate sales. He holds a UCSB bachelors degree, Juris Doctor law degree, is Adjunct Faculty at UCSD Extension, is on the UCSD Real Estate Advisory Board, is a Broker, and Contractor. Tim knows property and rental values from selling and leasing so much over a long period, and also from sitting as the Chair of the Assessment Appeals Board hearing valuation appeals on residential, land and commercial properties throughout San Diego County. » Learn More About Us